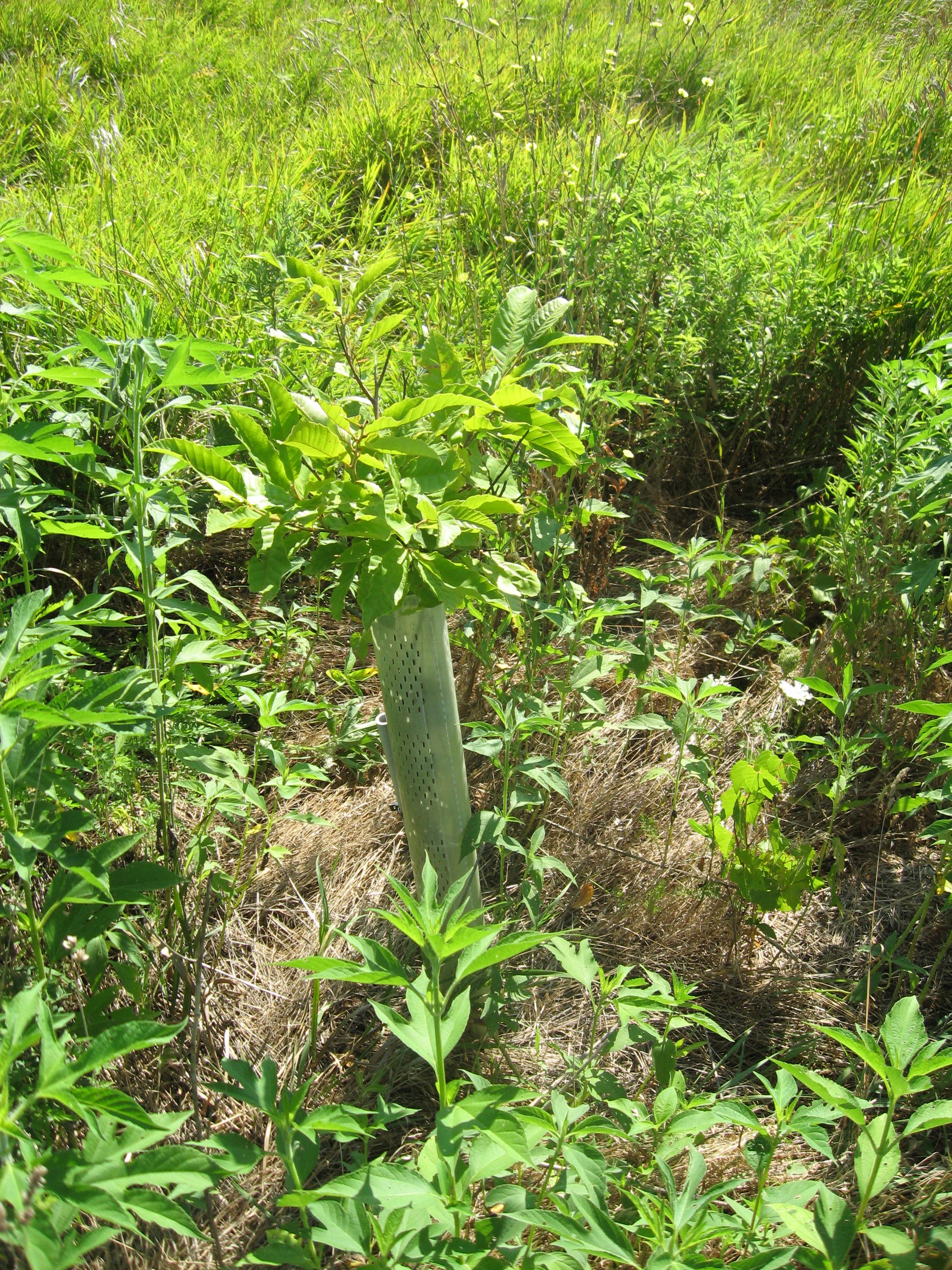 Farm-to-Conservation-Area
Wapello County Conservation's vision for the Pearson Farm was to transform this 36-acre site from agricultural production to a working demonstration garden and outdoor education center, celebrating Iowa's natural heritage with an abundance of native forbs, grasses, shrubs, and trees. Their vision included functional elements and native seed production as well as opportunities for visitors to spend time in a restored native landscape.
Pearson Park Master Plan
"Everyone is entitled to a home where the sun, the stars, open fields, giant trees, and smiling flowers are free to teach an undisturbed lesson of life." - Jens Jensen
The design team felt this statement by Jensen aligns well with Wapello County Conservation's vision for Pearson Park so we drew inspiration from it as we developed the master plan. We believe that as open spaces and native areas have become increasingly rare in our communities, places like Jensen describes (as 'homes') are essential to provide needed amenity and natural balance in our lives. Pearson Park represents such a place. The former Pearson farm is transformed into an immersive environment where children, youth and adults engage in hands-on, interactive, educational and fun activities while being immersed in the beautiful and inspiring native Iowa landscape.
Program areas demonstrate advantages of Iowa's native plants while also creating spaces for outdoor learning and social activities. Trails provide a progression of interactive experiences within Iowa savannah, prairie and wetland as well as fruit and nut tree production, and the practice of permaculture.
The ultimate aim is to create inspiring and memorable experiences in the Iowa landscape.
Charette Process
The charette was held in the late summer 2018 at Pioneer Ridge Nature Area near Ottumwa. Setting up in the lower level of the main nature center building, the design team spread out aerial photos, topographic maps, and rolls of tracing paper transforming the space into a temporary design studio. Several conceptual diagrams, studies, and plans were generated in response to site analysis findings as well as a thoughtful and engaged discussion with conservation staff. Three alternative concepts were presented leading to a consensus on a final vision for the site.
Existing Site Conditions
At the time of the charette, the project site was largely in agricultural production of soybeans, including this area in the southern part of the property. While the primary agricultural land use will be transformed, the master plan intends to maintain the existing barn as an iconic element of the site's history while also serving a key structure for tree production in the Orchard Program Area. Fruit and nut trees will be planted on this site, in the foreground area of the photo.
The site is characterized by a gently rolling terrain with a southerly aspect. While much of the site is under agricultural production, there are existing woodland areas and a small grove of trees (shown here) that inspired the ultimate master plan development.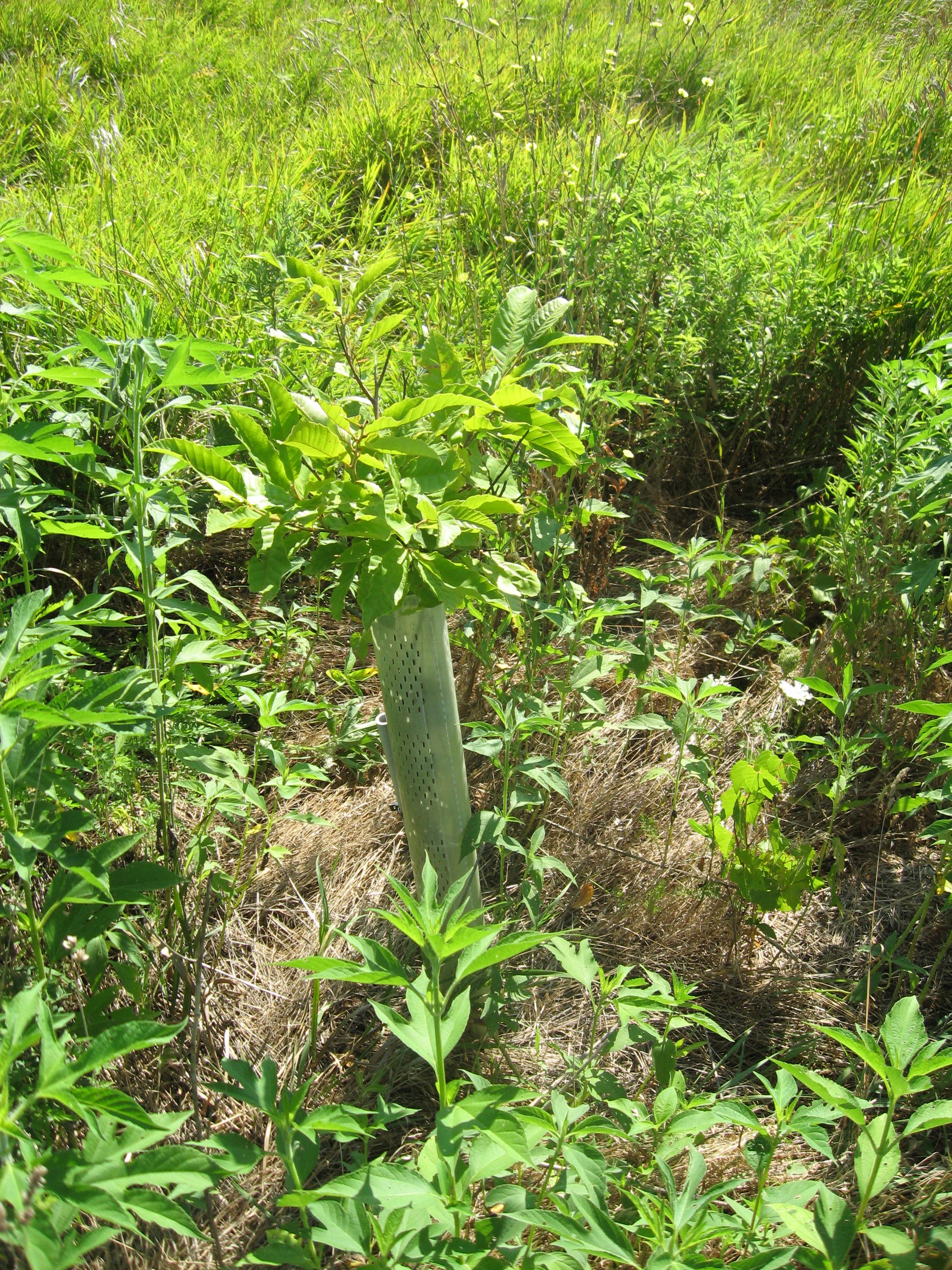 In addition to the row crops planted on the existing site, a greenbelt of chestnuts was also recently planted, prior to the master planning process. These trees will be relocated to the Orchard Program Area where visitors can learn about nut and fruit tree production as well as permacultural practices.
Native Seed Production Plots
The master plan establishes 39 plots for native seed production and harvest. Species including Liatris (above) and other Iowa natives will be grown on site in plots that are accessible for visitors to experience the plants and learn more about Iowa's natural heritage and the ongoing work at the farm. (this photo and all others by Tom Bentley)